Since 1999
PT. CITA INTI PRATAMA All Right Reserved and Copyright 2014.
Kawasan Industri Taman Tekno Blok L2/9
Serpong -Tangerang Selatan 15314
Banten - Indonesia
Fax:
+62-21-75882553
Telephone:
+62-21-75882551/ 2
THE SPECIALIST YOU CAN RELY ON
Introduction

The most important factor of success in a project closely related to the skills, experience, financial and management of the company conducting the work. The expertise and experience of the company will guarantee the work quality while the finance and management skill will contribute to the completion of work and guaranteeing all obligations to third parties can be catered for so that the overall quality of work as well as comfort and safety for the customer can be achieved.

PT. CITA INTI PRATAMA is very aware of these successful deciding factors. Therefore in completing its projects, the company ensures from policy, financial and technical point of view that all projects will be completed satisfactorily. Historically, PT. CITA INTI PRATAMA has completed hundreds of orders ranging from small to massive scales. Many of the projects were repeat orders and reference from satisfied customers. Customers have trusted our products and services.
Preface :

Thank you for visiting our website. Our hope is that information contained will be usefull in guiding our customer to meet their expectations in looking for waterproofing and sports flooring products.

Please be warned that many companies that are indentical to us, both years established or new companies, but we are different, we are very concerned with the rights and obligations of our employees, customers and suppliers.

Success in finishing a project as well as settle all the obligations are our priorities.

We offer you sense of security, relaxation and satisfaction when doing bussiness with us.



Kindest regards,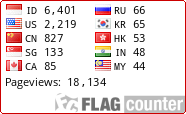 Founder
The Traditions of Quality and Services
+62-21-75882551/ 2
Office Hour :
Monday - Friday : 08.30 - 17.30
PT. CITA INTI PRATAMA
WATERPROOFING & SPORT FLOORING